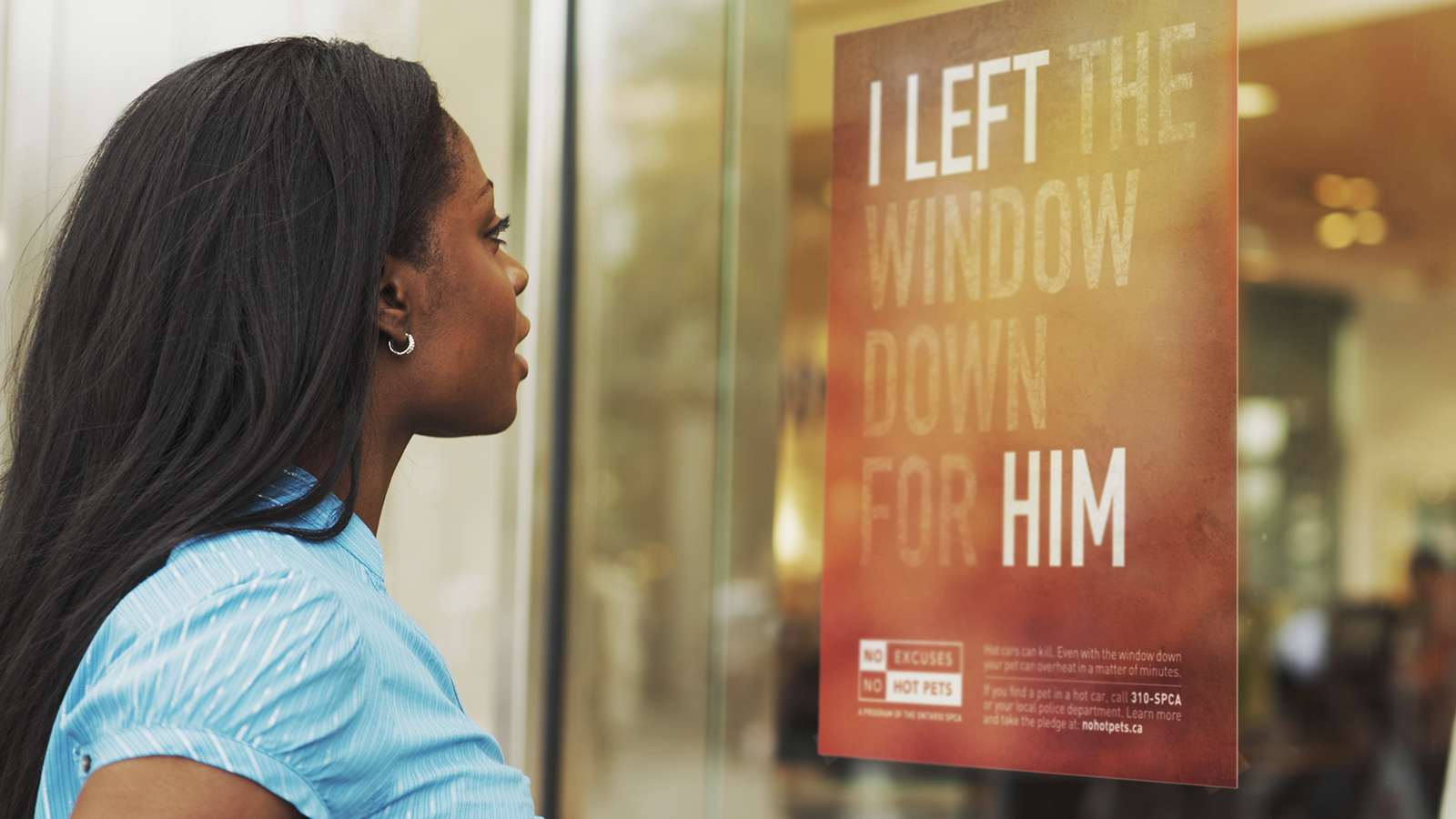 The Ontario SPCA • No Hot Pets
 
Challenge
Every summer, pets are left in hot cars, with often tragic and heartbreaking results. Unfortunately, many people make excuses to justify leaving their pets without considering the potential harm that could result. We needed to help the Ontario SPCA prevent more of these incidents from happening.
Idea
No Excuses, No Hot Pets. We created a campaign that featured common excuses - with a surprising twist.
Solution
Using window decals & posters near retail parking lots, we were able to speak directly to pet owners right at the moment when they were about to make the decision to leave their pet in a hot car, revealing the truth behind the excuse.
Results
We generated significant social media engagement and created a "No Hot Pets Pledge" where pet owners could sign up to not having an excuse to leave a pet in a car during the hot summer. The result was a spike in pledges on the No Hot Pets website. But the best result of all was the unknown number of animals we saved from unnecessary suffering.
48 million
Total Impressions
42%
Increase in Website Traffic
8%
Overall increase (over 2015 results) in pledge submissions
Over 682
Calls to the Ontario SPCA
reporting pets left in hot vehicles